Our communications are designed to help you better serve your board and your organization by providing you with practical resources, templates, and tools that are instantly downloadable.
Practical articles and resources, templates, checklists, guides, and tools are instantly downloadable, and delivered in our Resources + Solutions emails, and in our newsletter, the Spark!. Members have access to everything we are producing; nonmembers have access to only some of the content. Browse some of our recent and archived content and subscribe today to start getting our valuable content delivered straight to your inbox.
Subscribe now Learn more about our membership programs
---
Most Recent R+S Email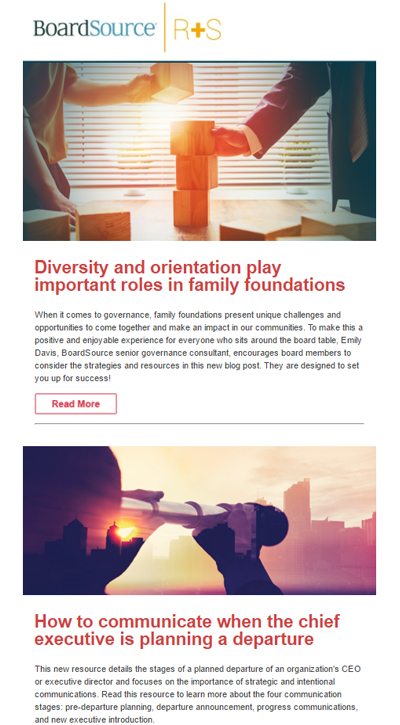 Past emails:
Most Recent Edition of the Spark!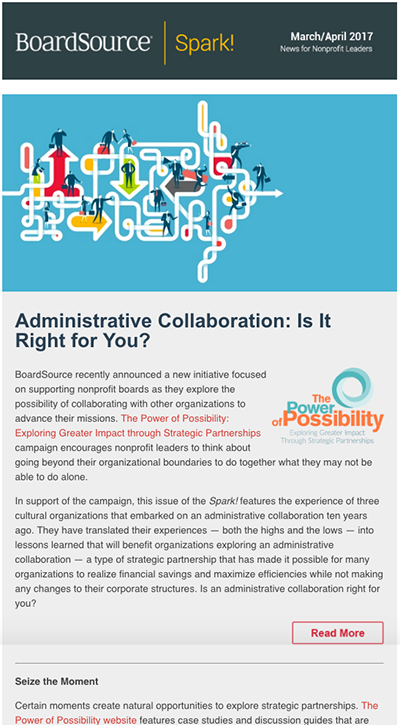 Past emails:
---
R+S Visual Resource Library
Browse our full list of R+S resources below, organized by date.
2017
2016