You're on an important mission.
BoardSource is here to help you succeed.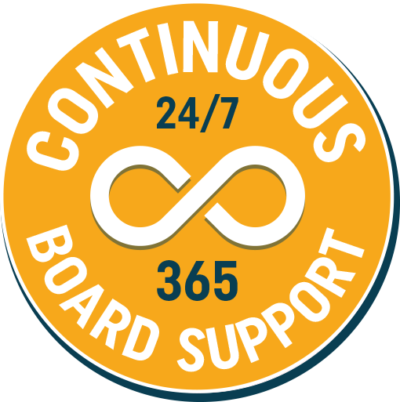 The world is not without its flaws. There are important battles to fight — diseases to cure, hungry children to feed, open spaces to protect, and more, much more. But it takes more than passion for a cause to be an effective nonprofit leader and win battles. It takes tools, resources, and expertise. That's where we come in.
BoardSource's membership programs are designed to make it easy and affordable for you to access the information and support you need to be an effective leader, to advance the mission you care so deeply about, to change the world for the better.
Our Core Membership Program for Nonprofit Organizations: The Board Support Program
BoardSource's core membership program is the Board Support Program for Nonprofit Organizations. Through this program, organizations are encouraged to take the Board Self-Assessment (included with membership) to help lay the foundation for setting board development priorities and motivating board members — individually and collectively — to strengthen the full board's governance performance and practices.
Armed with the insights from the assessment, your board is provided access to on-demand educational resources, including the Certificate of Nonprofit Board Education, and our Ask-an-Expert email assistance to support its board development goals. The program provides all current board members and staff with open access to BoardSource's comprehensive resources.
How we support and work with nonprofit organizations, federated networks, charter and independent schools, foundations, corporations, and individual leaders and consultants.