BoardSource's corporate membership program helps corporations make a difference.
Supporting our workforce and their generosity is part of Thrivent's mission. The collaboration with BoardSource to develop our board service education and support program has resulted in increased employee participation, a key element of our leadership development offerings and stronger nonprofit & community reputation. With the partnership of BoardSource, we plan to expand into strategic board matchmaking and expanded programming to build Thrivent's reputation in our corporate communities and around the country.
Katie Knutson, Community Affairs Manager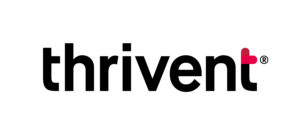 Partnering with BoardSource
---
Nonprofit board service enables corporations to strengthen communities by leveraging their most valuable asset – their people. BoardSource's corporate membership program provides companies with ongoing support and education support for all of their employees that are serving – or preparing to serve – on a nonprofit board. Membership packages start at $10,000 and allow companies to select a level of support that matches their specific needs.
BoardSource Resources to Support Corporate Employee Nonprofit Board Volunteerism
---