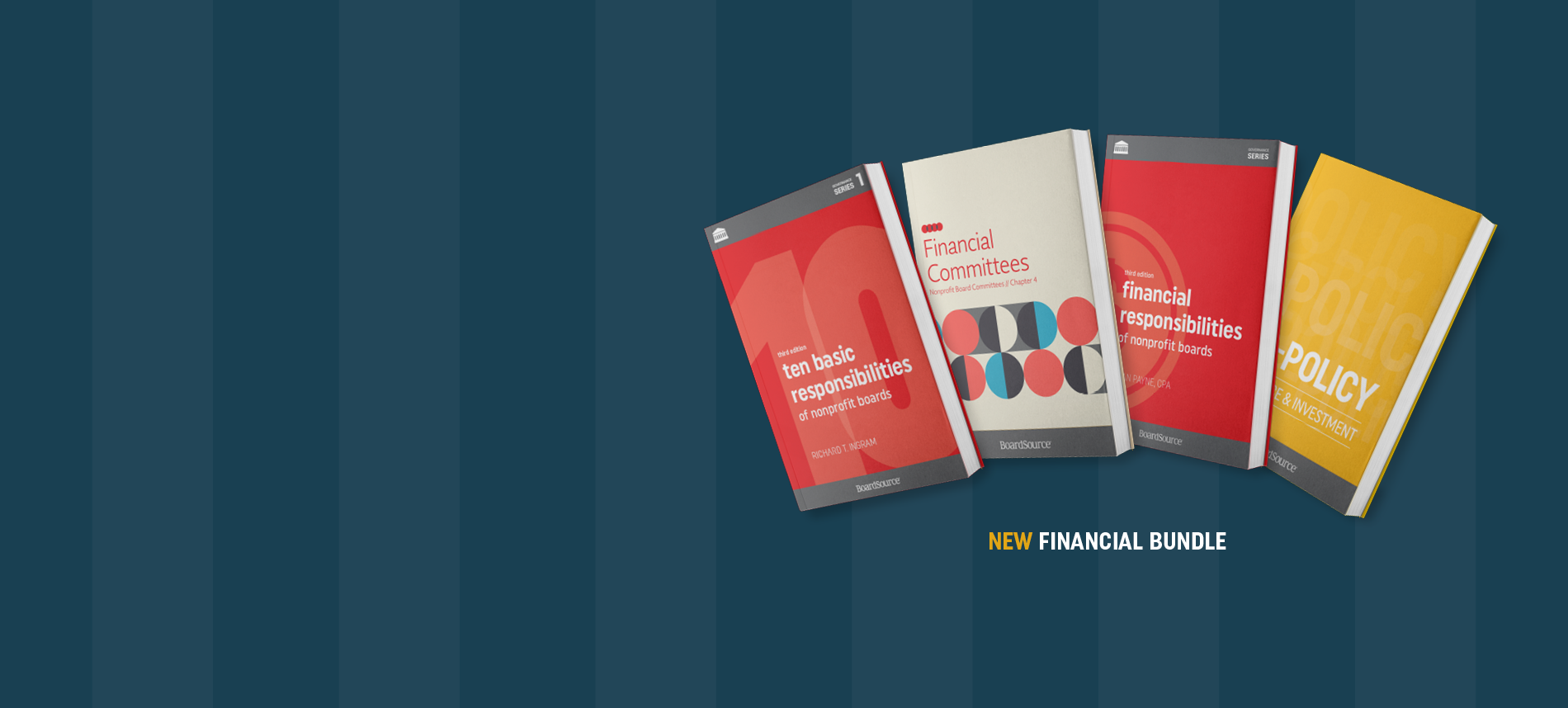 Our Financial Bundle is 30% off
Nonprofits are looking to their boards to be a guiding light. We have created this bundle of some of our most popular and helpful publications at this time. They are all related to what your board needs to know as it works towards getting your organization's financials back on track.
But to do this, boards need to know how to govern well. Now is a great opportunity to access the great information you need to help your board.
*Sale is restricted to the PDFs of our publications
Welcome to the BoardSource Store
Browse 100+ resources for all types of nonprofit organizations. We've organized them by topic, role, and level to help you find what you need, and quickly.
---
Showing 1–16 of 77 results