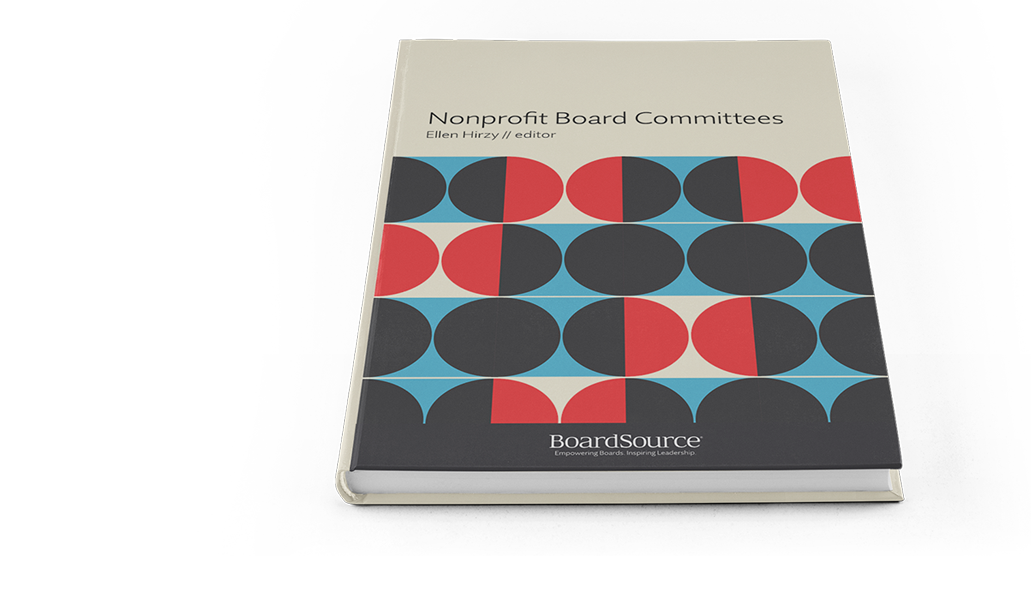 The essential new resource.
We've just added Nonprofit Board Committees to our collection of nonprofit governance and leadership resources and tools. This new, comprehensive book features BoardSource's current thinking, recommendations, and policies regarding board structure in clear and concise text for busy board members.
Below, browse our store, where we've organized resources by topic, level, role, and organization type, so you can easily find the must-have resources for your leadership development.
Welcome to the BoardSource Store
Browse 100+ resources for all types of nonprofit organizations. We've organized them by topic, role, and level to help you find what you need, and quickly.
---
Showing 1–16 of 116 results