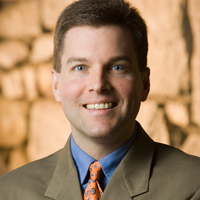 David Styers
Senior Governance Consultant, BoardSource
David Styers brings more than two decades of consulting and training experience, as well as an extensive background working at the forefront of nonprofit and civic engagement in volunteer and leadership development, to his role as a BoardSource senior governance consultant. A BoardSource Certified Governance Trainer, Civic Change Leadership Trainer, and Youth Leadership Trainer, he has expertise in nonprofit board responsibilities and exceptional practices, fundraising, leadership and partnership development, outcomes measurement, strategic planning, and volunteer management. His clients have included local, state, national, and international organizations.
As a BoardSource senior governance consultant, David provides project management, consulting, and training services to major client organizations across the nation on best governance practices, emerging trends and developments in the nonprofit sector, and chief executive assessment coaching.
Since 2014, David also has served as the manager of program and business development at the Presidio Institute, an initiative of the Presidio Trust, where he is responsible for developing, marketing, and implementing leadership development programs and convening events that equip and connect champions for change. Previously, David was director of consulting, education, training services / senior board governance consultant for the Center for Volunteer and Nonprofit Leadership; BoardSource's director of member education and engagement; and a senior director in a number of capacities at the Points of Light Foundation. He began his career with the American Symphony Orchestra League, where he oversaw training and educational programs. Today, he continues his passion for the arts as a singer in the San Francisco Symphony Chorus.
Active on nonprofit boards, David is secretary of Discovery Community, immediate past treasurer of the International Association for Volunteer Effort (IAVE), immediate past chair of the Council for Certification in Volunteer Administration (CCVA), and past president of Volunteer Alexandria. He is a summa cum laude, Phi Beta Kappa graduate with a bachelor of arts degree in English and religion from Wake Forest University in Winston-Salem, North Carolina.