Chief Executive Search Needs Assessment
---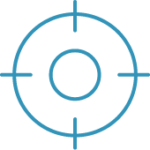 Is your board searching for a new chief executive? Gather the information you need from your key constituents regarding your organization's current capacity and future needs through BoardSource's Executive Search Needs Assessment. This information, along with a snapshot of your outgoing CEO/executive director's strengths and weaknesses, will help shape your search for a new CEO/executive director.
Most organizations choose to ask board members and key or senior staff members to participate in the survey. Some organizations include key donors. Typically, an in-depth interview based on the questions in the survey is used to get the perspective of the outgoing CEO/executive director.
The needs assessment covers the following areas.
Organizational
profile
Challenges and opportunities
Organizational
capacity
Board
performance
Current traits/skills required to lead the organization
If you are interested in having BoardSource administer this survey, please contact assessments@boardsource.org or call 202-349-2583 for further information and a cost estimate.