The Four Ws (and an H) of Board Self-Assessment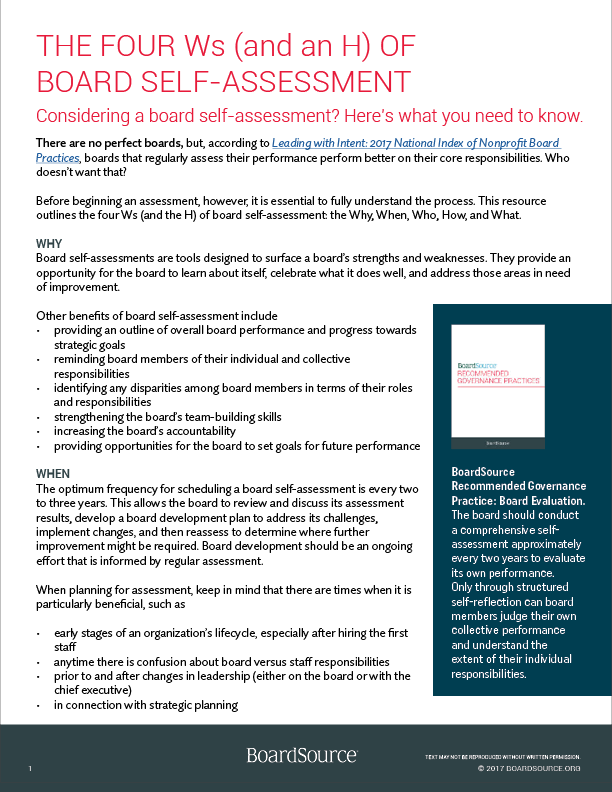 Considering a board self-assessment? Here's what you need to know.
There are no perfect boards, but, according to Leading with Intent: 2017 National Index of Nonprofit Board Practices, boards that regularly assess their performance perform better on their core responsibilities. Who doesn't want that?