October 2019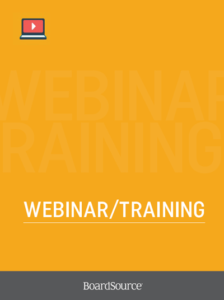 There is plenty of talk about diversity, equity, and inclusion in the social sector, but the incongruence between action and words is palpable. In this webinar, Makiyah Moody will speak with Tyra Mariani and Candice C. Jones about their respective journeys in the social sector, leadership challenges and victories, and recommendations to develop and support a more inclusive social sector.
Find out more »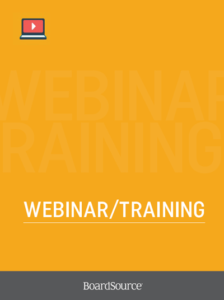 No nonprofit is an island, and the United Nations in 2015 established an international framework of Sustainable Development Goals (SDGs) that you can connect to your mission. Learn how to tell your local, regional, or national story and engage your board in relation to the global community.
Find out more »
November 2019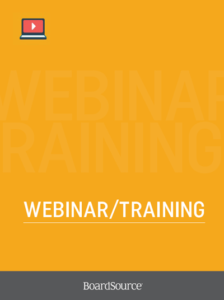 One of the most critical components of nonprofit board governance is determining strategic direction. Your strategic plan is the roadmap for programmatic and financial sustainability. Go beyond a basic work plan or one-day, self-led retreat and learn the most effective processes and practices for strategic planning success.
Find out more »
+ Export Events