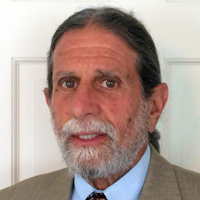 tony scucci
Senior Governance Consultant, BoardSource
Tony Scucci has been a senior governance consultant at BoardSource since 2004. Over the past 35 years, he has developed competencies in improving governance practices, building organizational capacity, strategic planning, executive and board leadership coaching, executive transition management and succession planning, team-building, and board/staff relations.
Former clients include individuals and organizations in the fields of nonprofit governance and management, mental health, child abuse and neglect, domestic violence, education, foundations, trade associations, faith-based organizations, health care, the environment, arts and culture, and social justice. Tony's experience also encompasses serving Native American, Hispanic, veteran, and LGBT organizations over many years. He has also worked on collaborative board development projects with a range of organizations, including the Corporation for Public Broadcasting, the North Carolina Partnership for Children, and those supported by the Mott Foundation (Flint, MI) and the Piper Foundation (Phoenix, AZ).
In his personal life, Tony has served on many boards and currently serves on the board of directors of the Institute for Humane Education. He volunteers his time and energy assisting immigrants in preparing for US citizenship, and regularly cooks at the Preble Street Resource Center in Portland, ME.
Tony graduated with a BA degree in sociology from the University of Massachusetts, Amherst, and with a MSW degree from Boston College. He is a Licensed Master Social Worker in the state of Maine. He also is a BoardSource Certified Governance Trainer.