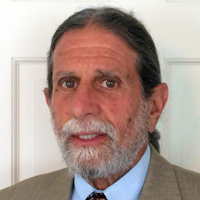 tony scucci
Senior Governance Consultant, BoardSource
Tony Scucci is an organizational and clinical consultant in a private practice based in Portland, Maine, with more than 40 years of experience in the nonprofit sector.  He is also a senior governance consultant with BoardSource, a BoardSource Certified Governance Trainer, and an executive coach.
Tony's clients have included individuals and organizations in the fields of nonprofit governance and management, mental health, child abuse and neglect, domestic violence, parent education/support, public and private schools and pre-schools, foundations, trade associations, faith-based organizations, health care, the environment, arts and culture, and social justice.  These organizations range from relatively small operations to those that are national in scope and with multi-million dollar budgets.
Tony has designed and delivered governance effectiveness training, managed executive leadership transitions, provided executive coaching, and facilitated strategic planning sessions for American Indian/Alaska Native organizations, including more than 30 Urban Indian Health Centers, the National Council for Urban Indian Health, and the National Indian Health Board.
Over the past three years, Tony has worked closely with the National Center for American Indian Enterprise Development (NCAIED), guiding a strategic planning process and managing a successful executive leadership transition.  He continues to work with NCAIED in an executive coaching capacity and in providing training and consultation services to its governance committee.
Tony recently concluded a governance effectiveness project with 15 statewide CASA organizations (Court Appointed Special Advocates) that incorporated executive coaching as an essential component.  He is currently facilitating a monthly peer learning group (Community of Learning) in collaboration with the Maine Association of Nonprofits that is comprised of chief executives from a range of organizations. At the national level, Tony has been facilitating a comparable monthly peer learning group for executive directors of Urban Indian Health Centers for the past five years.
In his personal life, Tony serves on the board of directors for the Institute for Humane Education and on the steering committee of Welcoming the Stranger (grassroots community-based group supporting asylum seekers), assists immigrants in preparing for U.S. citizenship, and volunteers regularly as a cook at the Preble Street Resource Center in Portland.
Tony graduated with a BA degree in sociology from the University of Massachusetts, Amherst, and with a master's degree in social work from Boston College. He is a Licensed Master Social Worker in the state of Maine.