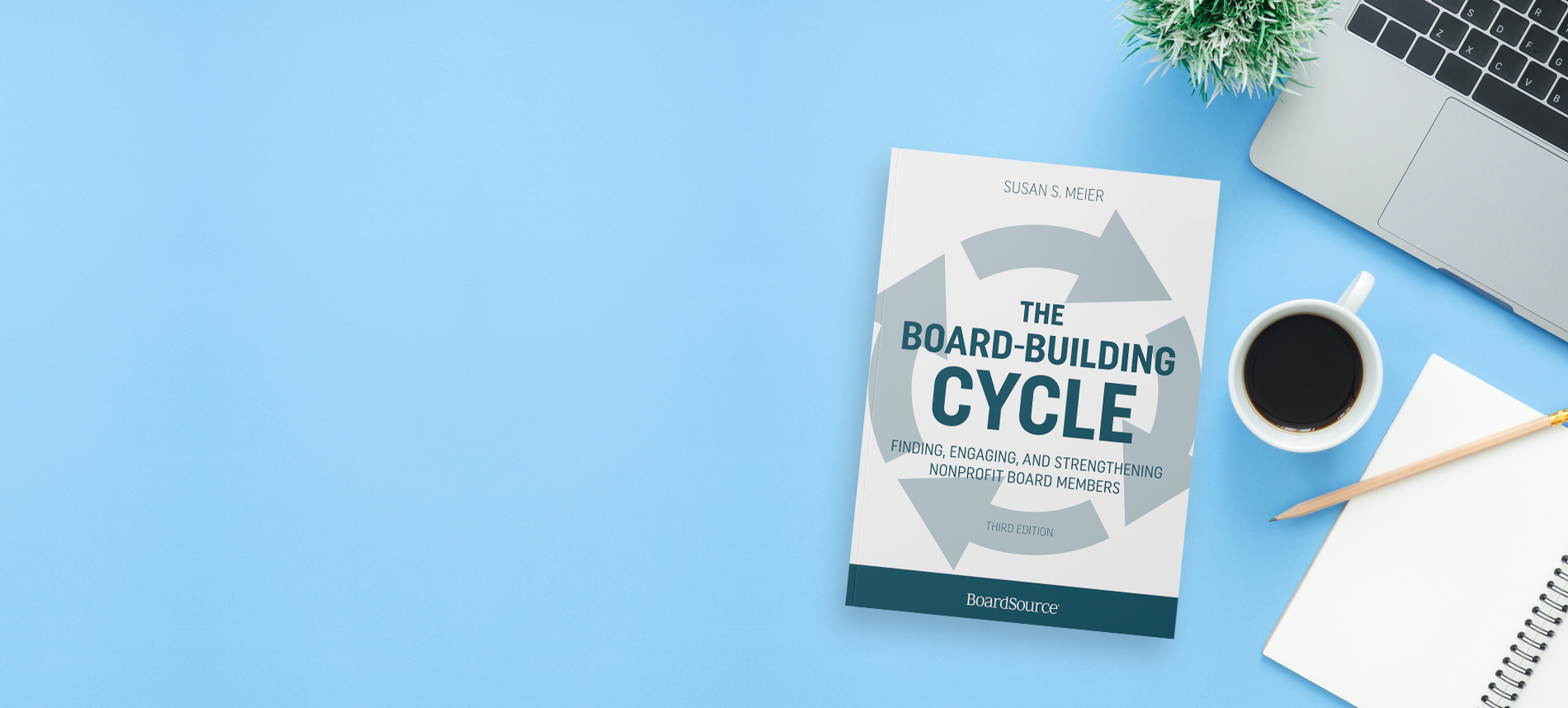 New edition of a BoardSource classic:
The Board-Building Cycle
Dream teams evolve over time and are the result of being strategic about the team-building process. Nonprofit boards are no different. Get started on building your dream board team today with The Board-Building Cycle. 
Welcome to the BoardSource Store
Browse 100+ resources for all types of nonprofit organizations. We've organized them by topic, role, and level to help you find what you need, and quickly.
Orders placed Wednesday, November 27th through Sunday, December 1st will be shipped on Monday, December 2nd.  
---
Showing 113–128 of 128 results