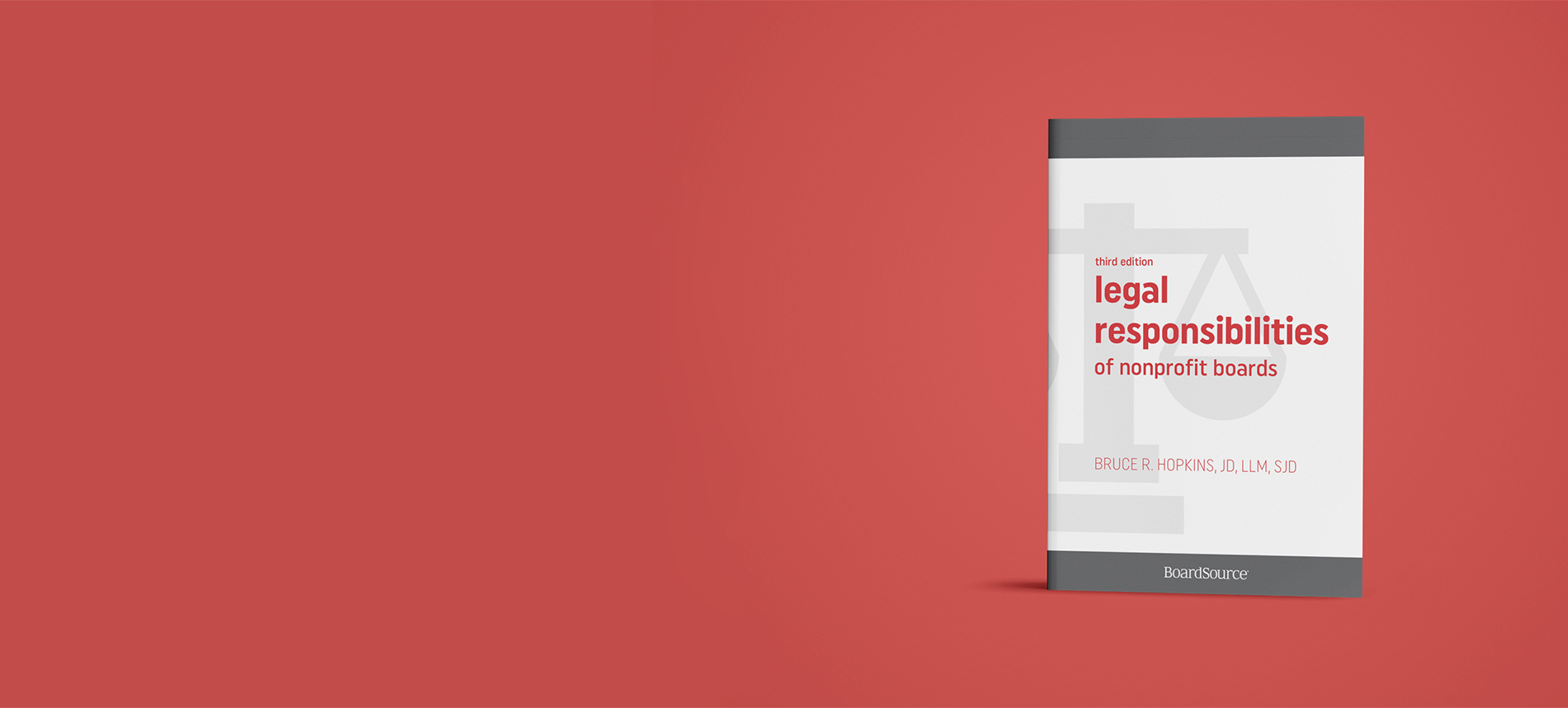 Legal Responsibilities of Nonprofit Boards
As a board member, what kind of oversight and policy judgments am I expected to provide? Which organizational documents should I be familiar with? When and how can I be found personally liable? How can I avoid — or at least minimize — my personal liability? Find the answers to these questions and more in our updated edition of this BoardSource essential book.
Welcome to the BoardSource Store
Browse 100+ resources for all types of nonprofit organizations. We've organized them by topic, role, and level to help you find what you need, and quickly.
---
Showing 81–96 of 121 results