Are Your Board Committees Working?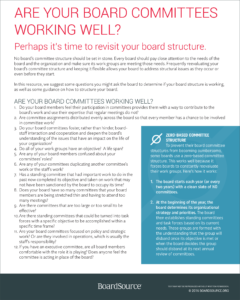 No board's committee structure should be set in stone. Frequently reevaluating your nonprofit board's committee structure and keeping it flexible allows your board to address structural issues as they occur or even before they start.
Use this resource to help start a conversation among your board about its current structure and whether it's time for a change.