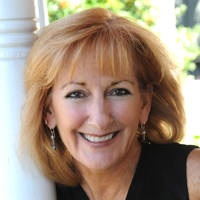 Susan meier
Senior Governance Consultant, BoardSource
In addition to serving as a BoardSource senior governance consultant, Susan Meier is the principal at Meier & Associates. From 2004 to 2011, Susan served as the vice president of consulting and training for BoardSource. She has spent more than 30 years in governance and nonprofit work, working collaboratively with nonprofit executives and board members to identify governance challenges and opportunities and to implement proven strategies to address a broad array of governance issues.
Much of Susan's work has focused on increasing board engagement, board/staff relations, and leadership transitions. Specifically, she engages boards in a deeper understanding of roles and responsibilities, strategic and generative thinking, concrete ways to maximize board meetings, and addressing culture and dynamics in the boardroom. Her 13 years as a senior executive at Prevent Child Abuse America has given her concrete experience in understanding the complex and unique challenges of federated organizations and structures. Susan also has extensive experience in facilitating sensitive and important conversations and in helping boards build on their strengths to become higher-performing boards.
Susan works with all types of nonprofit organizations. Some current and past clients include ASME, American Lung Association, the Bill & Melinda Gates Foundation, Boys and Girls Clubs of America, Center for Excellence in Nonprofits, National Council for State Boards of Nursing, National Domestic Violence Hotline, Ronald McDonald House Charities Global, Shedd Aquarium, and the Wege Foundation, among others. Susan also has served as faculty for American University, the Kellogg School of Management Nonprofit Executive Education program, the George Washington University, and the Issues in Nonprofit Governance conference hosted by Georgetown Law, the IRS, and Independent Sector.
In addition, Susan has served on a number of boards of directors and currently serves on the Ripon College Board of Trustees. She graduated cum laude from Ripon College. She is the author of the BoardSource publication The Board-Building Cycle: Finding, Engaging, and Strengthening Nonprofit Board Members, Third Edition.