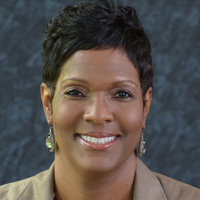 robin
hindsman stacia
Senior Governance Consultant, BoardSource
In addition to serving as a BoardSource senior governance consultant, Robin Hindsman Stacia is principal/consultant of Sage Consulting Network, Inc. (SCN), based in Atlanta, Georgia. She focuses on strengthening organizational operations and improving board and organizational performance by ensuring the capacity and applied knowledge for effective governance, board leadership, and organizational excellence. Robin's ultimate objective is to provide clients with best practice tools and customized strategies that they can immediately use to improve organizational outcomes. Robin works collaboratively with executives and board leadership to identify governance and operational challenges and strengths, and to implement proven strategies to address performance and governance issues.
Robin has extensive experience and knowledge of effective methodologies for performance assessments and improvement, developing detailed outcomes-based action plans, and structuring rigorous accountability-driven oversight of performance standards and improvement efforts.
Robin's consulting work with executives, organizations, and boards focuses on performance and execution issues, such as governance, leadership, board and executive partnerships, organizational diversity and inclusion, team effectiveness, and organizational planning and strategy. Her customized consulting services range from board and organizational assessments, visioning and strategic planning, succession planning, governance education, meeting and retreat facilitation, board structure transformations, as well as designing and delivering customized executive and board coaching services. She has significant experience with nonprofit charities, foundations, associations, and health care, faith-based, and government organizations.
Furthermore, Robin had a 25-year health care career, resulting in diverse experiences ranging from direct patient care, oversight of regional quality management, and leadership of mental health programs and services. Robin also has been fortunate to partner with leading organizations in the nonprofit sector. She served as the director of consulting and contract training for Maryland Association of Nonprofit Organizations (2003-2005), where she managed consulting and training services for more than 1300 member nonprofits. Since 2006, she has enjoyed a productive partnership as a senior governance consultant with BoardSource. She is a Standards for Excellence® licensed consultant and has completed an exclusive professional development initiative that prepares independent consultants to work with nonprofit organizations across the country using Standards for Excellence code, which focuses on ethics, performance, and accountability in nonprofit governance, operations, and management.
Finally, Robin received a doctorate in clinical psychology from Wright State University and a bachelor of arts degree from Ohio University. She has Green Belt, Lean Six Sigma certification (Johns Hopkins) and has met the curriculum qualifications for Black Belt certification.