Handling Conflict During Board Meetings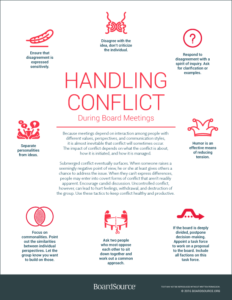 Keep your board meetings healthy and productive.
Since nonprofit board meetings depend on interaction among people with different values, perspectives, and communication styles, conflict is likely to occur. The impact of this conflict, however, largely depends on how it is handled.
Use these key tips to manage conflict in your board meetings and ensure that all board members can have candid and productive discussions.