Susan Decker
Decker Consulting
Affiliated with Boardsource since 2007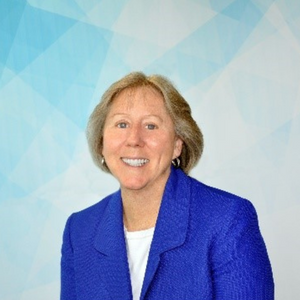 About Susan
---
Susan Decker is the principal for Decker Consulting.
Served as the lead faculty for BoardSource's Certified Governance Training and Certificate of Nonprofit Board Consulting.  She has worked with over 300 nonprofit consultants, guiding them on leading practices in building engaging board training based upon sound governance practices. 

Served as a senior governance consultant with BoardSource

Directed and served as faculty for the Master of Leadership Development at Saint Mary-of-the-Woods College in Indiana

Consulted with client organizations across the globe with a diversity of mission, size, and geographic scope 

Worked collaboratively with the board and staff to facilitate growth opportunities for the organization

Facilitated nonprofit organizations on exceptional governance practices, fundraising, board development to increase engagement, and strategic planning, among other governance topics
Susan has over 25 years of nonprofit management and leadership experience, including working as senior staff at St. Jude Children's Research Hospital and Susan G. Komen. Her clients include The Smithsonian, Special Olympics International, Ronald McDonald House Global Charities, Disney, ESPN, Adobe, Medtronic, Duke University, and Vanderbilt University among others.
Her work has most recently been recognized with the ATHENA Leadership Award for community contributions and the Pomeroy Award for Excellence in Service at Saint-Mary-of-the-Woods College.
Consultant Information
---
Email: [email protected]
Website: https://deckerconsultants.com, https://nonprofitgovernanceconsultants.com
Location: Terre Haute, Indiana
Areas of Expertise: Board culture and dynamics, Board roles and responsibilities, CEO/Board chair coaching, CEO-Board partnership , Executive assessment and oversight, Fundraising, Governance structures, Strategic board composition, Strategic planning and visioning
Areas of Engagement: Board self-assessment review and action planning, Board education retreat or seminar, Ongoing governance coaching and advising, Governance structure and design, Large-group training or conference session, Facilitation of important board conversations
Mission Areas: Associations, Community foundations, Corporate volunteerism programs, Family foundations, Federated organizations, Founder-led organizations , International/Multi-National NGOs, Private foundations, Religiously-affiliated organizations, Small-budget organizations, Social justice organizations
Virtual Work Availability: Flexible, based on needs