Steven Weiss
The Weiss Group
Affiliated with Boardsource since 2014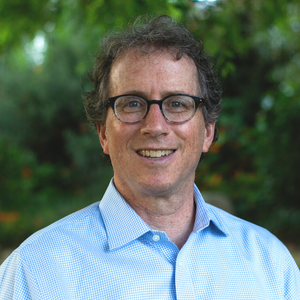 About Steven
---
Steven Weiss, president of The Weiss Group, is a seasoned strategist with more than 25 years of experience at some of California's most prominent nonprofit organizations.
Prior to establishing The Weiss Group, a strategy consulting practice, in 2007, Weiss was vice president of Marketing & Public Affairs for The Sacramento Bee. Weiss has also served as director of University Cultural Programs at UC Davis where he chaired the building committee and served on the leadership team responsible for generating philanthropic support for the Mondavi Center for the Performing Arts. Dedicated to community service and professional involvement, Weiss is a senior fellow with the American Leadership Forum's Mountain Valley Chapter and currently serves on the board of directors for the Sacramento Region Community Foundation and Capital Public Radio.
The Weiss Group specializes in providing realistic, actionable solutions to the challenges facing your organization. Our process is driven by collaboration. By working closely with you and your team, we engage stakeholders, empower employees and propel your organization forward.
Comprehensive, customized services include:
Strategic Planning
Nonprofit Management and Capacity Building
Retreat and Meeting Facilitation
Business Development
Community Engagement
Nonprofit Executive Search
Consultant Information
---
Email: [email protected]
Website: https://www.weissgrp.com/
Location: Sacramento, CA
Areas of Expertise: Board roles and responsibilities, CEO/Board chair coaching, CEO-Board partnership, Executive transition, Fundraising, Founder transitions, Governance structures, Strategic board composition, Strategic planning and visioning, Succession planning, Sustained collaboration (mergers, partnerships, etc.)
Areas of Engagement: Board self-assessment review and action planning, Board education retreat or seminar, Ongoing governance coaching and advising, Large-group training or conference session, Facilitation of important board conversations
Mission Areas: Advocacy organizations, Associations, Community foundations, Corporate volunteerism programs, Family foundations, Federated organizations, Founder-led organizations, International/Multi-National NGOs, Private foundations, Religiously-affiliated organizations, Small-budget organizations, Social justice organizations
Virtual Work Availability: Flexible, based on needs