Sharilyn Hale
Watermark Philanthropic Counsel
Affiliated with Boardsource since 2014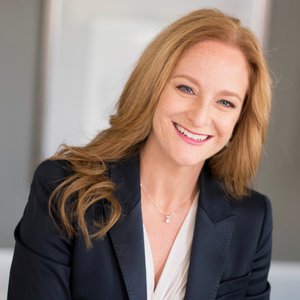 About Sharilyn
---
Sharilyn helps those who give, give well, and supports social purpose organizations to deepen their performance. Drawing on expertise in governance, philanthropic strategy, family systems, and organizational development, Sharilyn has conducted successful governance engagements with leading philanthropists, generous families, and charitable organizations and foundations across Canada and the Caribbean, particularly those navigating succession and change.
With a successful career spanning the philanthropic sector, Sharilyn is professional and discrete, crafting engagements that are informed, relevant and actionable, to best serve you. A skilled facilitator and a strategic thinker whose doctoral research focused on governance and family philanthropy, Sharilyn is a Certified Governance Trainer and Advisor with BoardSource, as well as a certified advisor with 2164 to support multi-generational family philanthropy.
She holds the Chartered Director (C.Dir) governance credential and is an experienced director herself, serving as Vice Chair of the Toronto Public Library Foundation, and Past Chair of CFRE International, the global credential for fundraising professionals. She also serves on the Advisory Council for Canada's first graduate program in Philanthropy & Nonprofit Leadership at Carleton University.
Consultant Information
---
Email: [email protected]
Website: https://watermarkpc.com/
Location: Etobicoke, Ontario
Areas of Expertise: Board culture and dynamics, Board ethics, Board roles and responsibilities, CEO/Board chair coaching, CEO-Board partnership, Fundraising, Governance structures, Strategic board composition, Strategic planning, and visioning, Succession planning
Areas of Engagement: Board self-assessment review and action planning, Board education retreat or seminar, Ongoing governance coaching and advising, Governance structure and design, Large-group training or conference session, Facilitation of important board conversations
Mission Areas: Advocacy organizations, Associations, Community foundations, Family foundations, Federated organizations, Founder-led organizations, International/Multi-National NGOs, Private foundations, Social justice organizations
Virtual Work Availability: Flexible, based on needs