Linda Snell
Affiliated with Boardsource since 2014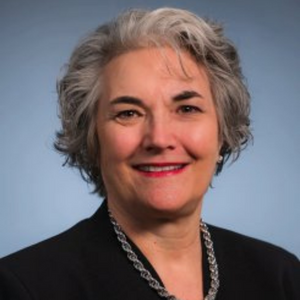 About Linda
---
Linda Snell has over 25 years of experience in governance, board leadership development and strategic planning. She is a BoardSource Certified Governance Trainer (CGT) and a certified Strategic Planning Professional (SPP).
Linda has developed, implemented and facilitated governance certificate programs and online board governance training which has been successfully implemented with agriculture organizations and over 30 nonprofit organizations in the arts, health care, education and social service. She has been instrumental in developing effective performance measurement processes, facilitating strategic planning for nonprofit organizations in addition to designing and implementing tools and programs to increase effectiveness for the board and individual board members.
Linda is Resource Director for the National Apartment Association and works with 100 affiliates to support them in building a high-performing board and organization. Linda is a graduate of Texas A&M University with both Animal Science and Agriculture Economics degrees. She has completed the Certificate Business Administration Program, University of Illinois Chicago and the Certificate in Strategic Management, Association for Strategic Planning. She is a member of the BoardSource, American Society of Association Executives and Association for Strategic Planning.
Consultant Information
---
Email: [email protected]
Location: Austin, Texas
Areas of Expertise: Board culture and dynamics, Board ethics, Board roles and responsibilities, CEO/Board chair coaching, CEO-Board partnership , Executive transition, Executive assessment and oversight, Governance structures, Strategic board composition, Strategic planning and visioning, Succession planning
Areas of Engagement: Board self-assessment review and action planning, Board education retreat or seminar, Ongoing governance coaching and advising, Facilitation of important board conversations
Mission Areas: Associations, Community foundations, Federated organizations, Religiously-affiliated organizations, Small-budget organizations, Social justice organizations
Virtual Work Availability: Flexible, based on needs