Glenda Hicks
Glenda Y. Hicks, CPA
Affiliated with Boardsource since 2015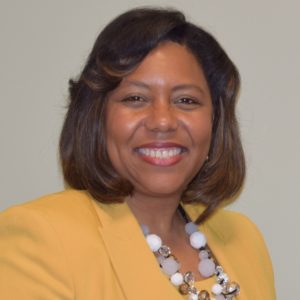 About Glenda
---
With a mission to provide organizations with "Best Practices for Becoming the Best Nonprofit"SM, Glenda Hicks serves clients through her consulting firm located in metro-Atlanta, Georgia. Glenda has combined her passion for teaching, her skill for synthesizing varied ideas into succinct objectives, and her professional foundation as a Certified Public Accountant, encompassing process, planning, and communication, into a practice that provides capacity-building services to nonprofit organizations.
Glenda provides coaching, assessment, consulting, and training services to support nonprofit boards of directors and staff in developing and implementing solutions to their challenges. As a thought partner, facilitator, and coach, Glenda engages clients in activities and discussions that shape their future by employing best practice guidance and tools toward achieving mission accomplishment. Glenda's services include:
Strategic planning

Board-staff partnership

Succession planning

Board recruitment and rotation

Board structure including committees and meeting effectiveness

Effective communication

Board roles and responsibilities

Team building

Internal controls

Board policies and procedures

Financial policies and procedures

Financial management and leadership

Board development

Grants management

Budgets and financial reporting
Through collaborations with esteemed colleagues, Glenda also assists clients in building strong teams using research-based platforms like CliftonStrengths and developing solutions using Design Thinking.
Consultant Information
---
Email: [email protected]
Website: www.gyhickscpa.com
Location: Conyers, Georgia
Areas of Expertise: Board culture and dynamics, Board roles and responsibilities, CEO/Board chair coaching, CEO-Board partnership , Governance structures, Strategic board composition, Strategic planning and visioning, Succession planning
Areas of Engagement: Board self-assessment review and action planning, Board education retreat or seminar, Ongoing governance coaching and advising, Governance structure and design, Large-group training or conference session, Facilitation of important board conversations
Mission Areas: Associations, Community foundations, Federated organizations, Founder-led organizations , Religiously-affiliated organizations, Small-budget organizations, Social justice organizations
Virtual Work Availability: Flexible, based on needs