Christine Tubbs
Nonprofit Synergist
Affiliated with Boardsource since 2017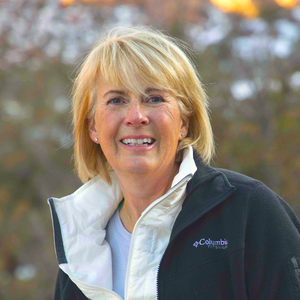 About Christine
---
Building effective boards and orienting them on vital governance tools is my passion. Without a committed and well-prepared board, the organization will surely struggle in some capacity. My experience spans 30+ years in all the seats of a nonprofit, including board chair/member and executive director, plus, most recently, acting as a governance and strategy consultant.
My academic knowledge includes:
• BA in organizational management and communications from Washington State University.
• Nonprofit-specific mini-MBA from St. Thomas University.
• BoardSource Governance Training.
• Continuing education in fundraising, strategic planning, board structures, nurturing organizational culture, and DEI best practices.
Since 2020, I've remotely volunteered half my time via an online platform assisting agencies servicing BIPOC and underserved communities across the US and its territories. This opportunity has created the most fulfilling experience of my career, learning about the crucial missions, and raising the possibilities for all. In person, I consult throughout the state of Colorado and Eastern Utah and globally via remote accessibility.
I live on the Western Slope of Colorado with my husband and two cats. I have two grown sons and two grandsons who bring great joy to my life! I'm an avid hiker, foodie, and I travel any chance I can get.
Consultant Information
---
Email: [email protected]
Location: Colorado
Areas of Expertise: Board culture and dynamics, Board ethics, Board roles and responsibilities, CEO/Board chair coaching, CEO-Board partnership, Founder transitions, Governance structures, Strategic planning and visioning
Areas of Engagement: Board self-assessment review and action planning, Board education retreat or seminar, Ongoing governance coaching and advising, Governance structure and design, Facilitation of important board conversations
Mission Areas: Associations, Community foundations, Family foundations, Founder-led organizations, Small-budget organizations, Social justice organizations
Virtual Work Availability: Remote only