Advisory Councils: Nine Keys to Success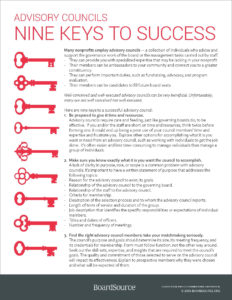 Advisory councils are a collection of individuals who advise and support the governance work of the board or the management tasks carried out by staff.
While many nonprofit boards employ advisory councils, many are not well conceived nor well executed. To ensure that your board is getting the most out of its group, take a look at these nine keys to a successful advisory council.