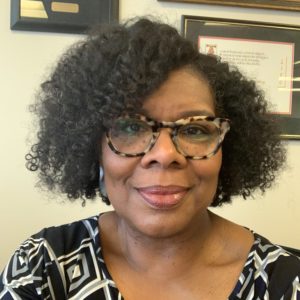 TERRI LEE FREEMAN
Secretary
Executive Director, Reginald F. Lewis Museum of Maryland African American History and Culture (The Lewis)
Terri Lee Freeman was appointed Executive Director of the Reginald F. Lewis Museum of Maryland African American History and Culture in December 2020.   The seventh director of the State's largest museum devoted to African American history, Freeman is responsible for providing strategic leadership in furthering the museum's mission as an educational and cultural institution.  Freeman will seek to expand the organization's visitorship and membership, connect history to current events, and expand the museum's connection to the very rich and vibrant communities which make up the state of Maryland.
Prior to joining The Lewis, Freeman served as President of the National Civil Rights Museum in Memphis, Tennessee for six years. During her tenure Freeman updated the museum's vision and mission, and broadened its reputation as the new public square.  She oversaw the Museum's MLK50 commemoration, an international commemoration of the 50th anniversary of the assassination of Martin Luther King Jr.  Freeman also expanded the National Civil Rights Museum's public programming, including the creation of such signature programs as "Unpacking Racism for Action" a seven-month long dialogue program delving into issues of implicit bias and structural racism.
Before the NCRM, Ms. Freeman served as president of the Greater Washington Community Foundation for 18 years.  She distinguished herself for her community building, and her ability to grow the Foundation's reputation as an effective and strategic funder in the metropolitan DC region.
Her intense passion for the nonprofit sector and community was nurtured while serving as the founding executive director of the Freddie Mac Foundation, at the time, one of the five largest corporate foundations in the metropolitan Washington region.
Ms. Freeman currently serves on the boards of Urban Teachers in Baltimore, Maryland and BoardSource in Washington, DC.  She is the immediate past chair of the Community Foundation of Greater Memphis, and has served as a member of the boards of the Greater Memphis Chamber of Commerce; the Memphis Brand Initiative; and the Orpheum Theatre Group.  In 2020, she was identified as an Outstanding Alum by her alma mater, the University of Dayton.  And in December 2020, the Memphis Magazine identified her as Memphian of the Year.  In 2019 she was named a Superwoman of Business and a member of the Power 100 by the Memphis Business Journal.  Additionally, she has been identified as a Memphis Mover & Shaker by Memphis Magazine, and has been featured in Memphis Business, the Commercial Appeal and Style Blueprint. A frequently sought-after speaker, Ms. Freeman lives by the saying that what is most important is what people say about you when you aren't in the room.
Freeman received her bachelor's degree in journalism/communication arts from the University of Dayton and her master's degree in organizational communication management from Howard University.  She is married to Dr. Bowyer G. Freeman and is the proud mother of three daughters and grandmother of three.