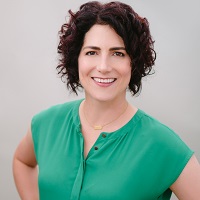 Julia r. wilson
Executive Director, John Paul Stevens Fellowship Foundation
Julia R. Wilson is the executive director of the John Paul Stevens Fellowship Foundation, investing in summer public interest fellowships for law students who want to build careers in civil rights, legal aid, and public defense, and is also the founder of Julia Wilson Coaching, where she works as a certified executive and leadership coach supporting leaders in the nonprofit social justice sector. Previously Julia served as CEO of OneJustice, where she led the organization's work to bring life-changing legal help to Californians in need through a statewide network of law firms, law schools, corporate legal departments, and 100+ nonprofit legal organizations.
Ms. Wilson started her legal career providing direct legal services to low-income children and families at the Legal Aid Society of San Mateo County, including two years as an Equal Justice Works (then NAPIL) Fellow. She also served as Director of the Legal Aid Association of California (LAAC), the statewide membership and trade association for the civil legal aid nonprofits throughout the state.
Ms. Wilson was named one of the 2012 Top 100 Lawyers in California by the Daily Journal for her leadership at OneJustice and received a 2010 CLAY (California Lawyer of the Year) Award from California Lawyer magazine for her work at LAAC on the successful passage of AB 590 (Feuer), which created the Shriver Civil Counsel Act to increase representation for low-income Californians in civil matters affecting basic life necessities.
Ms. Wilson graduated summa cum laude from UCLA with a B.A. in Linguistics in 1992 and with distinction from Stanford Law School in 1998.