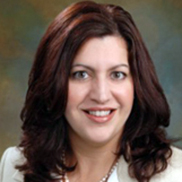 YANELA FRIAS
Senior Vice President, Head of Structured Settlements, Prudential Retirement
Prudential Financial
Yanela Frias is senior vice president and head of Prudential's structured settlements business. In this role, she is responsible for all aspects of Prudential structured settlements' strategy and operations. She is charged with advancing Prudential's position as a top-tier provider of structured settlements solutions, strengthening relationships with key intermediaries, optimizing Prudential's new business product offering and in-force obligations, and ensuring that clients and business partners receive world-class customer service.
Prior to leading the structured settlements organization, Yanela was the chief financial officer for Prudential's individual annuities business, chief financial officer for Prudential's individual life insurance business, managing director within the treasurer's organization, and various other positions of increasing responsibility in the treasurer's organization. She joined Prudential in March 1997 as a member of the external financial reporting group after serving as an internal auditor with Booz-Allen and Hamilton and working in public accounting with J.H. Cohn & Company.
Yanela received a B.S. degree in accounting and an M.B.A. in finance from Rutgers University.  She is a Certified Public Accountant and a member of the American Institute of Certified Public Accountants. The Association of Latino Professionals for America and Fortune named Yanela one of the 50 Most Powerful Latinas of 2017.