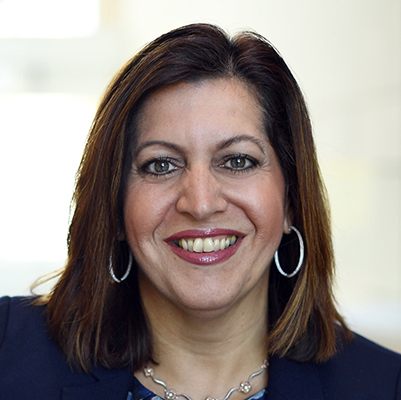 YANELA FRIAS
Vice Chair
Senior Vice President and Head of Investment & Pension Solutions, Prudential
Yanela Frias leads Prudential's $230 billion investment and pension solutions business, where she is responsible for the pension risk transfer, longevity reinsurance, structured settlements, and stable value businesses within Prudential Retirement, and related institutional product innovation efforts domestically and internationally.
Prior to this role, she was responsible for all aspects of Prudential structured settlements' strategy and operations. She was charged with advancing Prudential's position as a top-tier provider of structured settlements solutions, strengthening relationships with key intermediaries, optimizing Prudential's new business product offering and in-force obligations, and ensuring that clients and business partners received world-class customer service.
Prior to leading the structured settlements organization, Yanela was the chief financial officer for Prudential's individual annuities business. In that capacity, she was responsible for the financial reporting, planning and analysis, capital management, and corporate finance functions of the business. Before that assignment, Yanela was the chief financial officer for Prudential's individual life insurance business, where she led the finance function and played a significant leadership role in the acquisition of The Hartford's individual life insurance business.
Before joining the individual life insurance business, Yanela was a managing director within the treasurer's organization, and an assistant treasurer for Prudential Financial, Inc. She had full responsibility for the borrowing, liquidity, capital markets execution and capital planning functions for the enterprise. Before that, Yanela held various positions of increasing responsibility in the treasurer's organization, including business unit treasury for several Prudential businesses. Yanela was also responsible for legal entity management for The Prudential Insurance Company of America, Pruco Life Insurance Company, and the enterprise's captive reinsurance companies.
Yanela received a B.S. degree in accounting and an M.B.A. in finance from Rutgers University. She is a Certified Public Accountant and a member of the American Institute of Certified Public Accountants. She lives in Westwood, NJ, with her husband and two daughters.