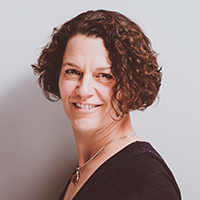 Susan Comfort
Vice President, Strategic Development & Partnerships
Susan Comfort brings the elation and frustration of 25 years of working with nonprofit boards to her role as vice president of strategic development and partnerships. Her position involves leading foundation fundraising for BoardSource's sector leadership work, as well as overseeing federated nonprofit memberships and corporate programs.
Prior to joining BoardSource, Susan promoted recess and healthy play as executive director of Playworks Washington, DC. She previously served on the senior leadership teams at KaBOOM!, 1% for the Planet, and Environmental Working Group. Before moving to DC 20 years ago, Susan put in long hours on two political campaigns (Achtenberg for Mayor, San Francisco, and DeGette for Congress, Denver). She also helped found an early AmeriCorps program (Neighborhood Green Corps) when President Bill Clinton fulfilled his campaign promise of reinvigorating the national service movement. Her environmental passions were honed via student activism at the University of North Carolina-Chapel Hill and as an organizer with Green Corps, the field school for environmental organizing.
When she's not raising money in support of worthy causes, Susan enjoys teaching yoga to kids, salsa dancing, baking healthy muffins, biking around DC, and spending time with her two children.