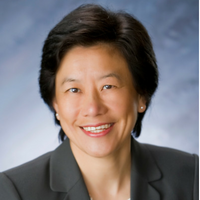 nancy lee
Senior Governance Consultant, BoardSource
As a practicing corporate and business attorney who has provided legal counsel to nonprofit and for-profit organizations for more than 30 years, Nancy Lee brings a unique perspective to her role as a BoardSource senior governance associate. Late in 2016, Nancy left "Big Law" and founded her own law firm, Nancy P. Lee, PC, as well as a consulting firm for nonprofit organizations, Compostela Consulting LLC. She is based in California.
Her legal work with nonprofits — principally public charities, private foundations, and trade associations — focuses on formation, governance, tax-exemption and compliance matters, and relationships between affiliated for profit and nonprofit entities. As a corporate lawyer, she has represented clients in nonprofit governmental audits, mergers, asset sales, and dissolutions. She has provided counsel to numerous boards and senior management teams in all phases of the organizational lifecycle. This work involves not only helping them to understand their roles and responsibilities and operational issues in today's legal and regulatory environment, but also helping them put that knowledge into practice to be more effective for their organizations. Nancy's extensive experience in nonprofit governance includes organizational structure and capacity building, bylaws, board and staff roles, responsibilities and relationships, and conflict of interest issues. She frequently provides presentations to clients and speaks to professional and community groups on these topics.
In 2012, Nancy was part of the first group of professionals who became BoardSource Certified Governance Trainers. Since that time, she has provided training to BoardSource referrals and private clients using the BoardSource methodology and materials in addition to strategic planning facilitation and general consulting services.
Nancy has special interest in diversity, inclusion, and equity, and in 2017, she completed an implicit bias train-the-trainer program through a local chapter of the American Leadership Forum. As a result, Nancy participated on a panel at a regional nonprofit conference to provide a brief primer on the science behind implicit bias, how the human brain works and how bias impacts every decision we make. Nancy was also a facilitator for community implicit bias training at the request of the City of Elk Grove and is currently engaged in a human centered design project to address implicit bias.
In addition to her many years of experience working with nonprofit organizations, Nancy is certified through UCLA's Director Training and Certification Program, a program accredited by Institutional Shareholder Services and designed to improve directors' abilities to govern publicly traded corporations while protecting directors and corporations from liabilities and lawsuits. She has completed Commonfund Institute's program on the investment management of endowment funds, which focuses on investment policy, portfolio management, and governance issues. She strives to provide practical advice to clients and has a particular understanding of the board member's perspective as a result of having served on the boards of more than 15 local, statewide, and national nonprofit organizations, including as chair and committee chair.
Nancy received a B.S. degree from the University of California, Berkeley; a juris doctor from the University of California, Hastings College of the Law; and a master's degree in business administration from the University of California, Los Angeles. She is licensed to practice law in the State of California.