Purpose-Driven Board Leadership: Reconceiving Foundation Governance
May 13 @ 2:00 pm

-

3:15 pm

EDT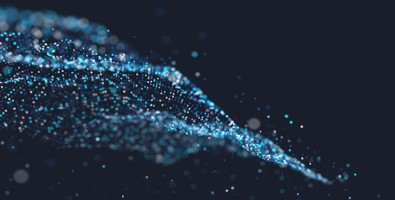 In a new SSIR article, "The Four Principles of Purpose-Driven Board Leadership," BoardSource's CEO, Anne Wallestad, calls for a reset on board leadership and offers a new framework for consideration. Join CEP and BoardSource for a conversation about the implications for foundation board governance, which will build on some of the ideas outlined by CEP's CEO, Phil Buchanan in his recent blog. The webinar will begin with a discussion between Anne and Phil of the four principles outlined in the article and perspectives on what they mean for foundations. The conversation will then expand to include a lively discussion between Anne, Phil, longtime foundation board member Kofi Appenteng, currently of the Hilton Foundation, and Barr Foundation president and trustee Jim Canales.
Presenters: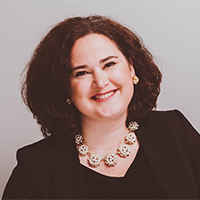 President & CEO
BoardSource
Anne Wallestad serves as president and CEO of BoardSource, a globally recognized nonprofit focused on strengthening nonprofit leadership at the highest level — the board of directors. With expertise cultivated over more than three decades, BoardSource strengthens nonprofit leadership through research, thought leadership, and practical supports that help transform board structures, dynamics, and perspectives.
Anne was appointed to her position in 2013, after having served on BoardSource's leadership team since 2008. She has overseen a period of remarkable organizational growth and change, helping establish BoardSource as a leading voice on issues of critical importance to the nonprofit sector and society as a whole. This includes the urgent need for nonprofit organizations and their boards to acknowledge and address how a lack of diversity in nonprofit leadership is impeding the social sector's ability to serve our communities. Early in her tenure, Anne designed a shift toward a scalable model of program delivery that has resulted in a more than 500 percent growth in the number of leaders served by BoardSource since 2012 and led to BoardSource's recognition as a top ten finalist for the prestigious Drucker Prize for innovation.
Phil Buchanan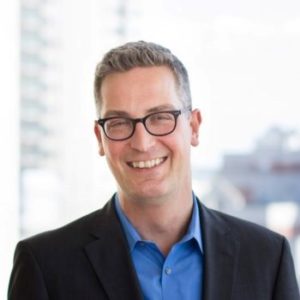 President & CEO
Center for Effective Philanthropy
Phil Buchanan, president of CEP, is a passionate advocate for the importance of philanthropy and the nonprofit sector and deeply committed to the cause of helping foundations and individual donors to maximize their impact. Hired in 2001 as the organization's first chief executive, Phil has led the growth of CEP into the leading provider of data and insight on philanthropic effectiveness.
Phil is author of Giving Done Right: Effective Philanthropy and Making Every Dollar Count, published in 2019 by PublicAffairs and named the "Best Philanthropy Book of the Year" by Inside Philanthropy. He is co-host of a podcast, also called Giving Done Right, with CEP's Grace Nicolette. Phil is a frequent blogger for the CEP Blog, author of op-eds that have appeared in publications such as The Financial Times and The Boston Globe, and a frequent commentator on philanthropy in the media.
Kofi Appenteng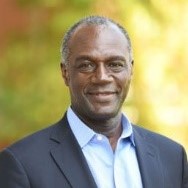 Trustee
Conrad N. Hilton Foundation
Kofi Appenteng is the President and CEO of the Africa-America Institute, a 63 year old organization with a mission of promoting enlightened engagement between Africa and America through education, training and dialogue. With more than 15,000 African alumni from more than 50 African countries, AAI has tremendous reach and is a trusted brand.
He has 30 years of domestic and international experience as a corporate lawyer, investment banker and board director. He previously served as Senior Counsel at Dentons, a global law firm with more than 75 offices in 50 countries; and is a Senior Advisor to The Rock Creek Group, a global investment and advisory firm.
philanthropy, he was named a "Great American Immigrant" by the Carnegie Corporation in 2013.
Jim Canales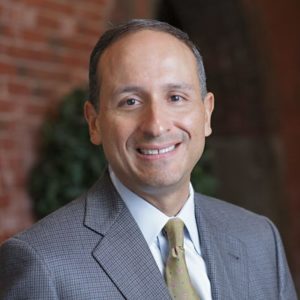 President & Trustee
Barr Foundation
Jim Canales was appointed president and trustee of the Barr Foundation in May 2014. Prior to joining Barr, he spent two decades in a variety of roles at The James Irvine Foundation in California, including president and chief executive officer from 2003 through 2014.
Before working in philanthropy, Jim was a high school English teacher in San Francisco after earning a bachelor's degree in English and a master's degree in education from Stanford University. He maintains a broad range of volunteer engagements, serving as a trustee of the Isabella Stewart Gardner Museum, Kaiser Family Foundation, and the Eastern Bank Charitable Foundation. He is also a member of the Advisory Board for the Harvard Business School Social Enterprise Initiative. In 2015–2016, he co-chaired the Leadership Council of Boston Creates, the City's cultural planning process.