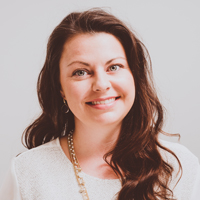 ERIN BERRY
Vice President, Marketing, Communications, & Technology
Erin Berry is currently vice president of marketing and technology at BoardSource. She leads initiatives to leverage BoardSource as the leading organization and thought-leader in nonprofit governance and board leadership by developing marketing and communication strategies, and collaborating with BoardSource leadership. Erin focuses on member experience and engagement through content marketing and the use of digital technologies. Additionally, she manages BoardSource's biennial leadership forum, where more than 1,000 nonprofit leaders from around the world gather to discuss the newest thinking and practices in nonprofit governance and solutions to current leadership issues.
Erin has more than 13 years of nonprofit management and leadership experience along with a deep knowledge of marketing, membership strategy, communication, and technology that lead to organizational growth and greater member engagement. Before joining BoardSource, she served as the vice president of marketing and membership at the Food and Drug Law Institute, where she managed and implemented marketing communications for FDLI products and services. She also was responsible for membership growth and retention by implementing strategic initiatives and collaborating with the Institute's leadership team. Prior to FDLI, Erin was the director of membership, marketing, and programs for the Medical Device Manufacturers Association. She led MDMA's business development activities, creating greater awareness of the association by generating significant membership growth and building strategic partnerships.
Beginning her career in politics, Erin served on the 55th Presidential Inaugural Committee. Prior to this service, she was the Missouri events director during the 2004 Presidential Campaign and served on the staff of Senator Jim Talent (MO). She earned a degree in political science from the University of Missouri and a marketing certificate from Georgetown University.