Liz Wooten-Reschke
Connect For More
Affiliated with Boardsource since 2014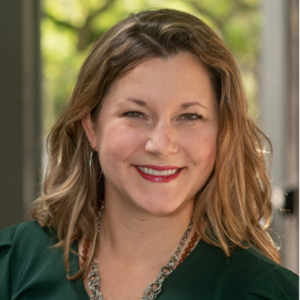 About Liz
---
Liz Wooten-Reschke is President/CEO of Connect For More. She engages leaders and empowers philanthropists by sharing resources to help them accomplish their mission. 
Liz provides executive coaching, strategic facilitation, and customized solutions for all sector leaders, philanthropists, consultants, and rising stars interested in making a difference in their communities. She is a Certified Dare to Lead™ Facilitator, BoardSource Certified Governance Trainer, and a professional member of the National Speakers Association. 
Liz is also a proud member of the University of South Florida Alumni Association Board, a fourth-generation Floridian and Key West Conch. She lives in Tampa, Florida, with her husband, three children, one dog, one cat, and three fish. For more information about Liz or her work, please visit her company website or follow her on social media.
Consultant Information
---
Email: [email protected]
Location: Tampa, Florida
Areas of Expertise: Advocacy and public policy, Board culture and dynamics, Board roles and responsibilities, CEO/Board chair coaching, CEO-Board partnership, Executive transition, Founder transitions, Governance structures, Strategic board composition, Strategic planning and visioning, Succession planning
Areas of Engagement: Board self-assessment review and action planning, Board education retreat or seminar, Ongoing governance coaching and advising, Governance structure and design, Large-group training or conference session, Facilitation of important board conversations
Mission Areas: Advocacy organizations, Associations, Community foundations, Corporate volunteerism programs, Family foundations, Founder-led organizations, Private foundations, Religiously-affiliated organizations, Small-budget organizations, Social justice organizations
Virtual Work Availability: Flexible, based on needs