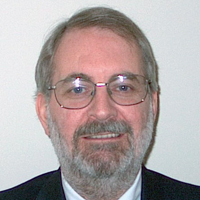 bruce lesley
Senior Governance Consultant, BoardSource
Bruce Lesley has been a senior governance consultant for BoardSource since 1995. He has more than 40 years of experience in the nonprofit sector and offers extensive professional and consulting expertise in nonprofit board best practices, with a particular emphasis on the board's role in strategic planning and innovation.
Based in the greater Washington, DC area, Bruce's client organizations are diverse in terms of mission, size, and geographic scope. They include the Accreditation Council for Continuing Medical Education, American Baptist Homes of the Midwest, American Council of Learned Societies, American Institute of Architects, American Lung Association, American Montessori Society, Amnesty International-USA, Association of Research Libraries, Big Brothers Big Sisters of America, Boys and Girls Clubs of America, Catholic Charities USA, Communities in Schools, Community Foundations, Corporation for Public Broadcasting, Credit Union Executive Society, Feeding America, Fulbright Association, Hosteling International-USA, Islamic Society of North America, Jewish Community Centers Association, National Council of Teachers of Mathematics, National League of Cities, Retirement Communities, Society of Women's Health Research, Solar Electric Power Association, Teach for America, United Service Organization (USO), United States Space Foundation, Urban Leagues, and WaterPartners International.
Before beginning his consulting practice, Bruce was a staff professional for 15 years with Junior Achievement, Inc., where from 1989 through 1991 he was national executive vice president of its headquarters. His management oversight included strategic planning, marketing, international relations, public relations, educator relations, curriculum research and development, rural expansion, staff training, finance, and management information systems.
He is committed to lifelong learning and has been a participant in numerous professional development and leadership seminars including Developing Effective Facilitation Skills, Michael Kaplan; Innovative Teamwork Program, Synectics, Inc.; Leadership at the Peak, Center for Creative Leadership; and Managing Interpersonal Relationships, Wilson Learning.
Bruce holds a bachelor's degree with distinction in economics from the University of Michigan and is a current or past member of the American Evaluation Association, American Society for Training and Development, American Society of Association Executives, Institute of Noetic Sciences, Rotary Clubs, and World Future Society.