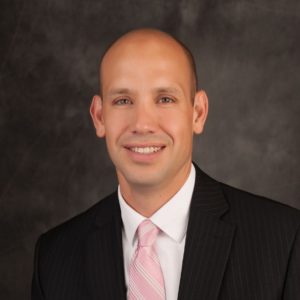 Scott Alarcon
Scott Alarcón has served as the Chief Executive Officer of Georgetown Health Foundation in Georgetown, Texas, since 2009. The Foundation funds nonprofit organizations offering a range of safety net services, from primary health care to emergency shelters. It honors its health care roots by supporting community health and the social determinants of health, encompassing areas of need not only in health care, but in safety net areas that impact those most vulnerable, with particular emphasis on children, youth, and elders. Dedicated to collaborative problem-solving with other local agencies, the Foundation actively seeks guidance to help understand our community's most pressing issues, prioritizing data-driven funding decisions that are both meaningful and valuable for fellow community members.
Alarcón has served in several leadership positions for local civic organizations and has been instrumental in the expansion and implementation of innovative projects in support of health care and education throughout Central Texas. Currently, he serves as a member of the St. David's HealthCare Board of Governors, past chair of the American Council on Exercise Board of Directors, and a member of the Lone Star Circle of Care and Children at Heart Ministries' Board of Directors. He also serves as a member of the Austin Area Research Organization. Alarcón has served three terms as a Trustee for the Georgetown Independent School District Board of Trustees and five years as their Board President. Alarcón is proud to have served as a past board member of The Georgetown Caring Place, The Boys and Girls Club of Georgetown and STARRY Board of Directors.
Alarcón received his Bachelor of Business Administration from Baylor University and a Masters in Health Services Management from the University of Mary Hardin-Baylor. He holds the designation of Fellow in the American College of Healthcare Executives and has served several health-focused nonprofit clients as a Certified Governance Trainer and Certified Governance Consultant with BoardSource since 2013.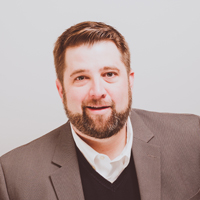 Andy Davis
As BoardSource's associate vice president of member education and outreach, Andy Davis leads a team that is responsible for developing all of BoardSource's educational content, including member education content and programming, training programs, publications, and session-level programming at the BoardSource Leadership Forum. He is a regular speaker and presenter on a wide range of board leadership topics and issues, and played a lead role in the development of BoardSource's Measuring Fundraising Effectiveness Framework.
Prior to joining BoardSource more than a decade ago, Andy served as a professional development coordinator for Quality Enhancement for Non-Profit Organizations in Wilmington, North Carolina. He holds a master's degree in public administration with a concentration in nonprofit management from the University of North Carolina at Wilmington. Andy served as the chair of the national advisory council of AmeriCorps Alums and is a charter member of the selection committee for the Center for Nonprofit Advancement's Board Leadership Awards.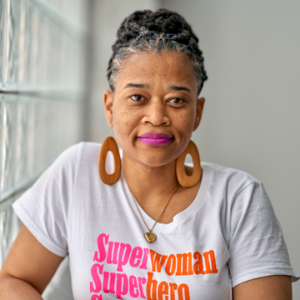 Makiyah Moody
Makiyah Moody (she/her) is founder and president at Kairos & Heart LLC where she helps organizations ask and answer critical questions about how to advance their missions. A skilled facilitator and governance specialist, Makiyah launched Kairos & Heart LLC in August 2021 after realizing that being and doing are different and she wanted to explore different design choices for partnering with organizational leaders.
Prior to becoming a business owner, Makiyah sharpened her consulting skills at La Piana Consulting, directed governance initiatives for the Louisiana Association of Public Charter Schools, was founding executive director of the New Orleans regional office of Leading Educators and held various roles over six years with the KIPP Foundation. Additionally, she was a 2013 participant in the Aspen Institute's Roundtable on Community Change Racial Equity Leadership Development Seminar, is a Pahara Institute NextGen Fellow, an Executive Scholar with the Center for Nonprofit Management at Northwestern University's Kellogg School of Management, and a BoardSource Certified Governance Trainer.
Prior to graduate school, Makiyah was a Civil Rights Investigator with the Legal Assistance Foundation of Metropolitan Chicago, an experience that vividly confirmed the disparate impact of structural racism. She is most energized by the opportunity to work with organizations that support underinvested communities and people of color, and promote a thriving, multiracial democracy.
Makiyah has an MA in Humanities from the University of Chicago and a BA in Hispanic Studies, magna cum laude, from Wheaton College in Massachusetts, where she served as a trustee from 2014 to 2019. Makiyah serves on the board of directors for Heartland Alliance, a global enterprise working to advance human rights and champion human dignity by providing services and promoting solutions to achieve a more just global society.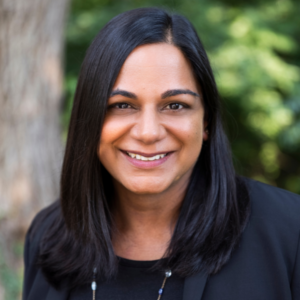 Monika Kalra Varma
Monika Kalra Varma has dedicated her over twenty-year career to advancing human rights in the United States and abroad.  Most recently, she served as the Executive Director of the Lawyers' Committee for Civil Rights of the SF Bay Area (LCCRSF), the oldest civil rights institution on the West Coast. Monika and her team partnered with BIPOC communities to advance racial, immigrant and economic rights. Key victories, included, the repeal of an unconstitutional loitering ordinance in Oakland, a federal court ruling protecting immigrant youth in California, a permanent injunction against inhumane conditions in U.S. Customs & Border Patrol detention facilities in Arizona, and legalization of public banking in California. She led an organizational transformation at every level – LCCRSF's staff size nearly tripled, revenue doubled, and the organizational culture transformed to center staff well-being.
As the Director of the Center for Human Rights at the Robert F. Kennedy Center for Justice & Human Rights (RFK Center), Monika and her team partnered with social movement leaders around the world and in the United States. Their groundbreaking strategies and advocacy campaigns advanced movements to ensure a right to health in Haiti, end untouchability in India, rebuild the Gulf Coast after Katrina, and end sexual violence in Darfur.
Monika also served as the Executive Director of the D.C. Bar Pro Bono Center, the largest provider of pro bono legal services in the District of Columbia serving 20,000 individuals, nonprofit organizations and small businesses. In addition, Monika was one of four members of the D.C. Bar's executive team, setting the strategic direction and policies for an organization of over 100,000 members.  Monika began her legal career as an associate legal officer with the Office of the Prosecutor at the U.N. War Crimes Tribunal for the former Yugoslavia.
Monika leads with love in everything she does and her leadership tools and strategies are rooted in this approach. Monika and her husband find their greatest joy in raising their thirteen-year-old daughter and 9-year-old twin boys.