Social sector organizations care about excellence in nonprofit governance and board and staff leadership. BoardSource is dedicated to supporting nonprofits as they work to build and strengthen their organization and advance its mission by offering consulting services for your nonprofit board.
Our Consulting and Coaching Services
---
Working in partnership with nonprofits, our expert consultants serve as trusted advisors, unbiased facilitators, and  seasoned analysts to develop strategies to answer key questions about performance. BoardSource offers a broad range of coaching and consulting solutions to support boards and individual leaders as they work to build and strengthen their work.
Is your organization facing challenges you need help with? BoardSource is here to help and support you. Review the following governance coaching services to help you and your organization get on the right track.

---

Assessing Performance and Next Steps
How can we measure and understand our performance using data to help set priorities and create a strategy to help with next steps?
---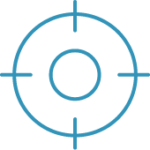 Using an Expert for Insight
How can we ensure our governing documents and policies support effective stewardship and model best practices?
---

Support, Guidance, and Advice
What planning, steps, or approaches should we consider if our organization is anticipating or experiencing leadership changes?
Our Board Education Seminars
---
Didn't find what you're looking for?
---
Tell us more about your board's unique situation.
Have a simple governance question?
BoardSource members have access to complimentary governance email assistance.