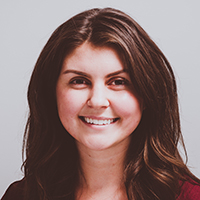 ANNABEL PIDGEON
Assessment Services Team Lead
Annabel Pidgeon provides client support and daily account management throughout the assessments process. She also supports the Governance Programs and Leadership Team in her role as research assistant.
Annabel's admiration for the organizations served by BoardSource inspired her to join the team in 2016. Her commitment to nonprofit work is motivated by her experience at the San Francisco microfinance organization Kiva, where she helped manage financial consultants, and by her volunteer experience at SPIN in California's Orange County, where she assisted homeless families. She also is passionate about politics and interned in the international relations department of Paris City Hall for the UN COP21 Climate Change Convention.
Annabel graduated from Trinity College Dublin with a bachelor's degree in politics, philosophy, economics, and sociology.