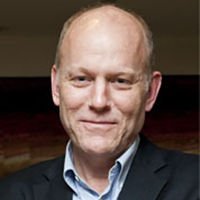 Phillip Henderson
President, Surdna Foundation
Phillip Henderson is president of the Surdna Foundation, a family foundation with assets of $700 million engaged in grantmaking in the United States through five program areas: arts, community revitalization, environment, effective citizenry, and the nonprofit sector. He has been with Surdna since May 2007.
Prior to his appointment at Surdna, Phil was vice president of the German Marshall Fund of the United States (GMF), overseeing the day-to-day operations of the organization and providing strategic guidance to staff and programs. He joined GMF in 1998 as a program officer responsible for grantmaking in economics. He later worked on special projects promoting civil society development in Central and Eastern Europe, including serving as chairman of the Trust for Civil Society in Central and Eastern Europe, establishing the Belgrade-based Balkan Trust for Democracy and the Bucharest-based Black Sea Trust for Regional Cooperation. Before his time at GMF, Phil lived in Eastern Europe, where he worked with the Civic Education Project (CEP), a nonprofit group specializing in higher education reform in Central and Eastern Europe. While with that organization, he served as a visiting economics lecturer at the University of Timisoara in Romania (1992–93), country director for CEP in Romania (1993–94), and director of CEP's Central and East European programs in Prague and Budapest (1994–97).
Phil holds an MA degree in economics from the University of California, Santa Barbara, and a BA degree in economics from Michigan State University.