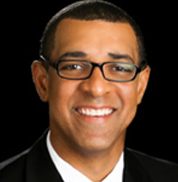 Mark Shamley
Secretary
President & CEO, ACCP – Association of Corporate Contributions Professionals
Mark Shamley was named ACCP's president & CEO in August 2007 and has more than 20 years experience in corporate and public affairs, corporate social responsibility, business development, and marketing.
Prior to joining ACCP, Mark oversaw community relations and government affairs functions for the Orlando Magic, including management of the Orlando Magic Youth Foundation. He was instrumental in assisting the NBA franchise win approval for a $480 million public/private partnership to construct a new events center in downtown Orlando.
Mark also served as director of global corporate citizenship at Tupperware Brands Corporation and vice president and executive director of the Tupperware Children's Foundation. He was responsible for the company's public, environmental, and government affairs, while managing Tupperware's community relations program and initiating sponsorship opportunities to achieve the company's social investment goals.
At Tupperware, Mark developed and successfully implemented the company's global charitable recognition program and volunteer programs. Also at Tupperware, he served as the liaison for environmental issues, working with the Environment Protection Agency, Society of Plastics Industry and American Plastics Council officials, and served as the primary company contact on government affairs at the local and state levels.
Mark also has served as director of business development for Value America, Inc. and director of cause-related marketing for the national office of Boys & Girls Clubs of America. He holds an undergraduate degree in marketing from Marist College in Poughkeepsie, New York, and has a MBA degree in international business from the Crummer Graduate School of Business at Rollins College in Winter Park, Florida.
Mark is an active member of the Central Florida community and involved in several volunteer and leadership activities, including board positions with the Boys & Girls Clubs of Central Florida and the BBB Wise Giving Alliance. He resides in Orlando with his wife and three children.