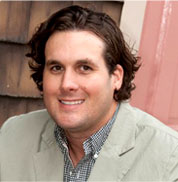 David B. McGinty
Director, Social Innovation + Technology, Palladium International
David B. McGinty is the director for social innovation + technology at Palladium International, where he facilitates innovation and technology across Palladium's advisory and project management work in economic development, environmental and natural resource management, governance, health,  education, water, sanitation, public sector development, and humanitarian resilience and response. As part of his role, David serves as team leader (Chief of Party) of the Human Development Innovation Fund (HDIF), a UK government-funded challenge fund providing NGOs, businesses, and research institutions grants to pilot and scale innovations in education, health, water, and sanitation in East Africa. In addition to technical and advocacy work on innovation and the private sector, HDIF's team curates and maintains fiduciary responsibility for a current social investment pool of more than $45 million. As team leader, David leads a team of staff and partners from Palladium International, KPMG, Newcastle University, Loughborough University, and the Institute for Development Studies.
David's expertise focuses on the intersection of social change, international development, and private sector markets, which results from his multi-sector career as an international attorney, cross-border mergers and acquisitions advisor with Deloitte; leader in Deloitte's community engagement work with NGOs; an adjunct professor of nonprofit law at Villanova University; and a principal advisor for multinational social enterprises at H14 Development. He has worked extensively across Sub-Saharan Africa, Asia, and Latin America. David is regularly sought out for thought leadership on cross-sector collaboration (including PPPs and collaborative governance), social enterprise structuring and management (including hybrid structures, impact investing, and next generation governance), the role of the private sector in international development, ICT / mobile technologies for development, and progressive corporate social responsibility / shared value.
David's volunteer board leadership roles have included BoardSource (since 2012), several international development nonprofit organizations, and a university alumni association. David holds a B.A. degree from Samford University, a J.D. degree from Temple University, and a L.L.M. degree from Villanova University.