Commit to strong nonprofit governance and leadership.
Our signature Board Support Program offers year-round governance guidance, resources, and leadership development to you, your board, and your organization.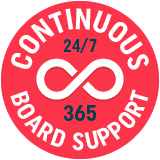 Board Support Program for Nonprofit Organizations
The Board Support Program, our core membership program, is designed for nonprofit organizations that are looking for year-round support, and for those who are committed to continued advancement, helping to strengthen their boards and missions. BoardSource offers additional membership programs for federated networks, foundations, corporations, schools, and individuals.

Introducing the Certificate of Nonprofit Board Education
Our board education program covers the fundamental nonprofit governance concepts every nonprofit leader should understand, including board structure and practices, the roles and responsibilities of board members, and financial and legal oversight.
This six-part series is now available on-demand, so you can complete the program when it is most convenient for you.
Organizational members receive open access to this training. Learn more about our membership programs and consider joining today.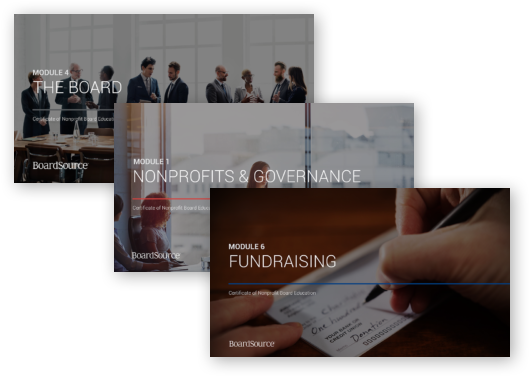 Assessing board performance is key to becoming a stronger board and building a constructive board–chief executive partnership.
Our experienced and highly respected team of consultants works with nonprofits, foundations, and corporations.
Our leadership certificate programs provide board members, chief executives, and consultants with information they need to succeed.